Break out the Margeritas and put on the shish-kabobs. Summer is here and so is party time. What will you wear to that backyard bbq or weekend pool party that you've been invited to?
Pants can be hot and boring, and shorts don't always feel right. So, what about a maxi dress?
They're really popular right now and are a fresh way to look fabulous if you're the host of the party or simply a guest.


Plus, maxis are just so fun and feminine, who wouldn't want to give one a go? If you're not sure what type of maxi dress would look best on you, then take a look at these.
1. Simple and Sexy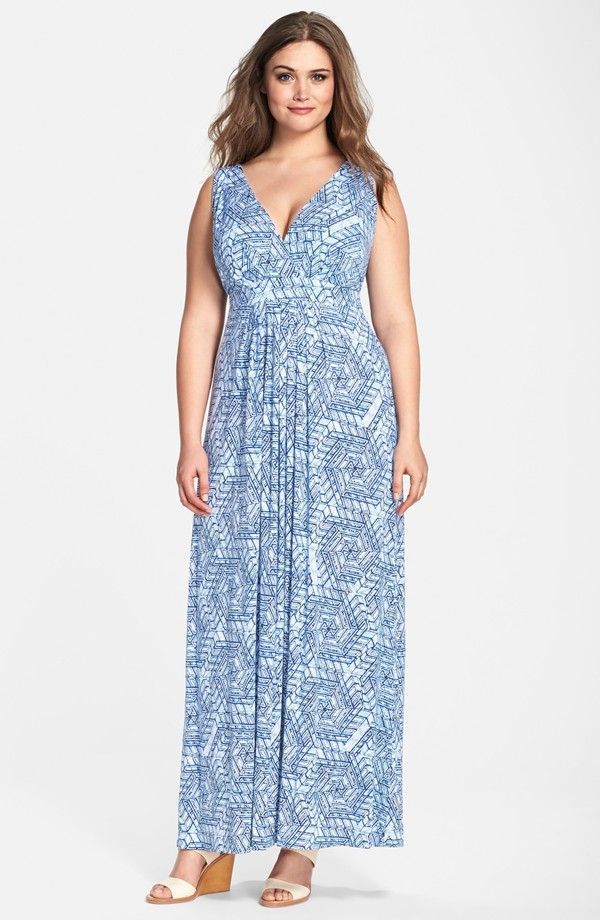 Don't you like this summer blue halter style maxi dresses on sale? The thick straps give you great coverage and support and the simple pattern and design really show off your curves. A very easy to wear dress at any age or size.
2. Artsy Scarf Dress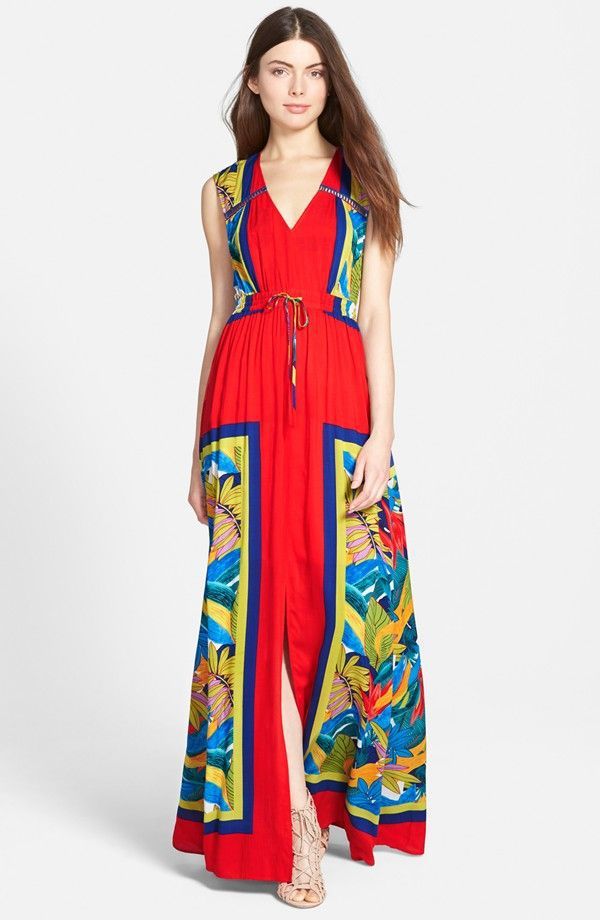 This gorgeous red maxi is like a giant scarf. It's got a really relaxed feel but it makes a beautiful artsy statement. This dress is unique, almost like a painting. Express yourself!
3. Pretty Paisley – A Classic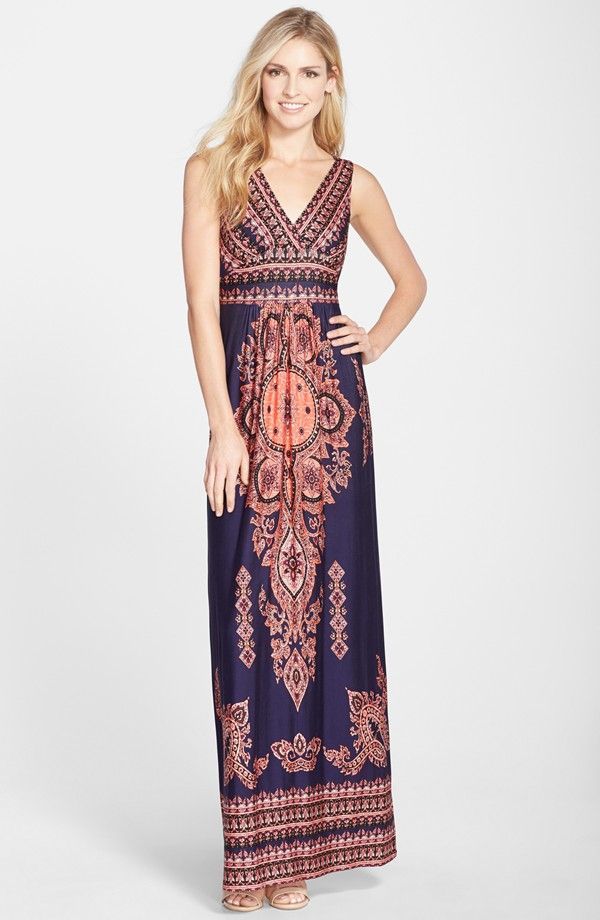 You'll be the hostess with the mostess in this classy paisley halter maxi dress. This dress doesn't need much, just a pretty pair of shoes and you'll look like a million. The dark navy base is so slimming too.
4. Sporty Gal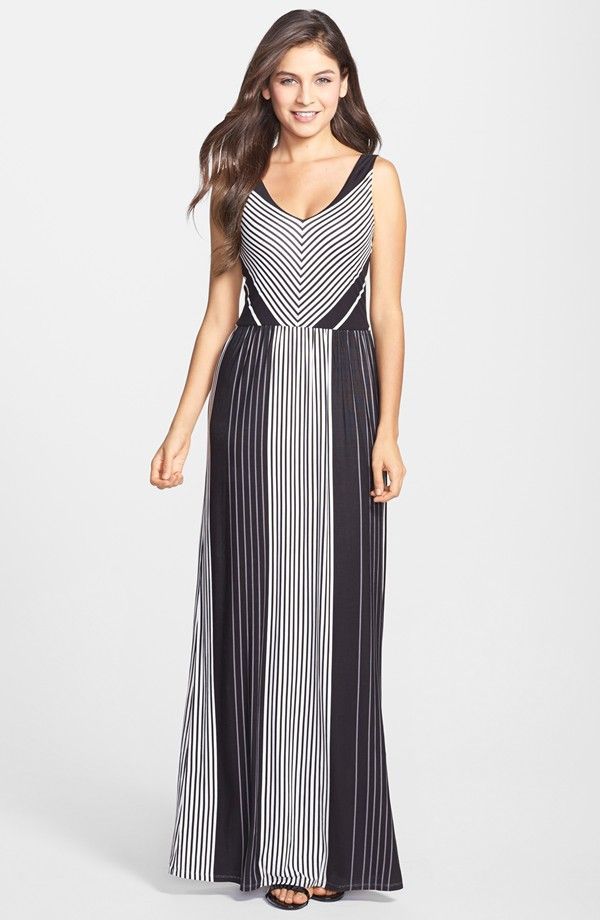 This black and white maxi works like magic to shape your figure. Vertical stripes make you look taller and leaner, and angled stripes at your bustline pump up your curves. Cute and casual!
5. Bohemian Babe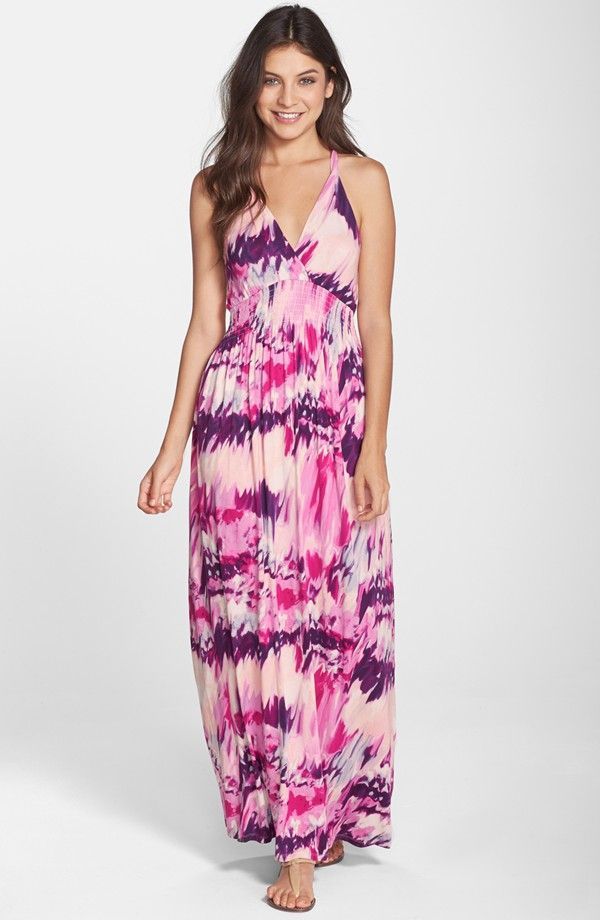 This tie dye halter is 70's inspired, but it still has a modern feel. Don't you just love this gorgeous purple color- stunning!
6. Romance in Bloom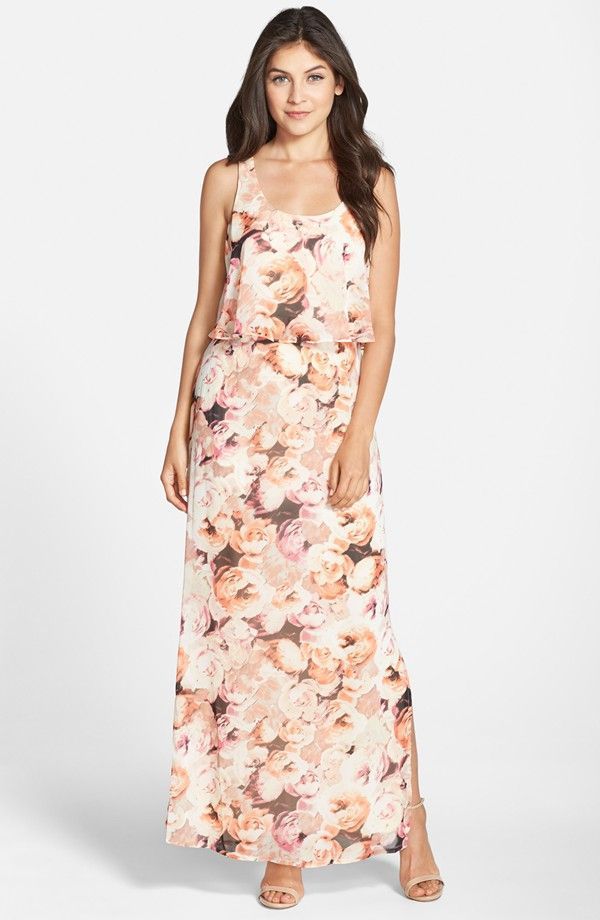 This cheap womens dresses with pastel floral is pretty and feminine – a romantic choice for any summer party. It would look especially lovely if you wore it to afternoon garden party or a baby or wedding shower. Tea anyone?
7. Goddess Gown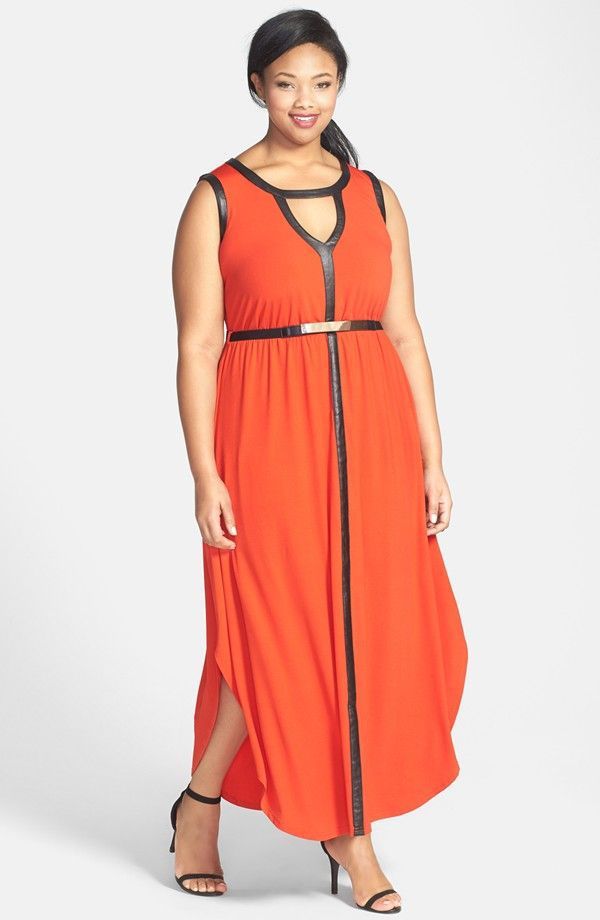 If you want to look like a modern Grecian Goddess, then this orange draped maxi is the perfect dress to make an entrance in. Relaxed and regal you'll look like Helen of Troy- breathtaking.
8. Relaxed By the Sea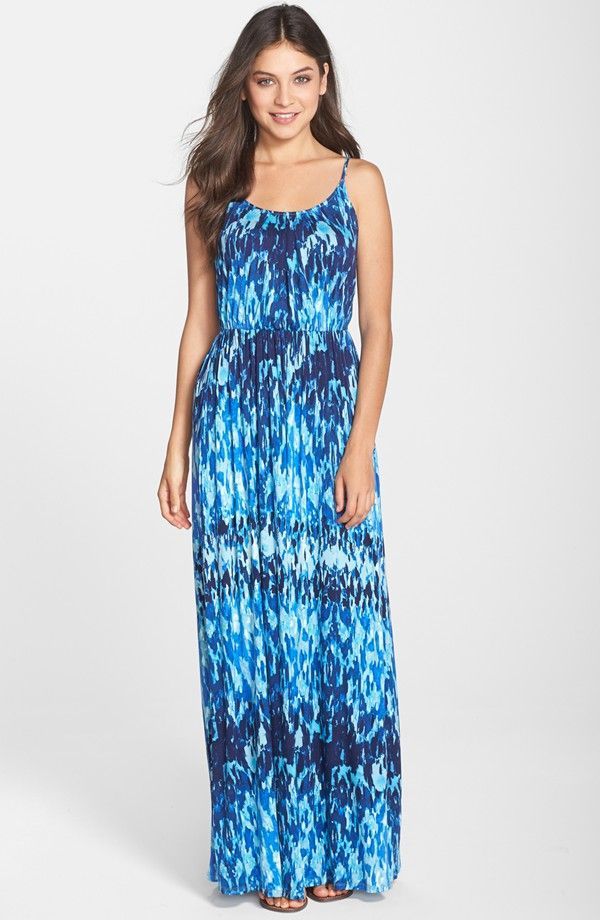 This summer there are a lot of blue party dresses for women that take their inspiration from water. This striking summer maxi looks like it stepped right out of the ocean. Gorgeous for lounging around the pool or beach.
9. Cutest Ladylike Cover-up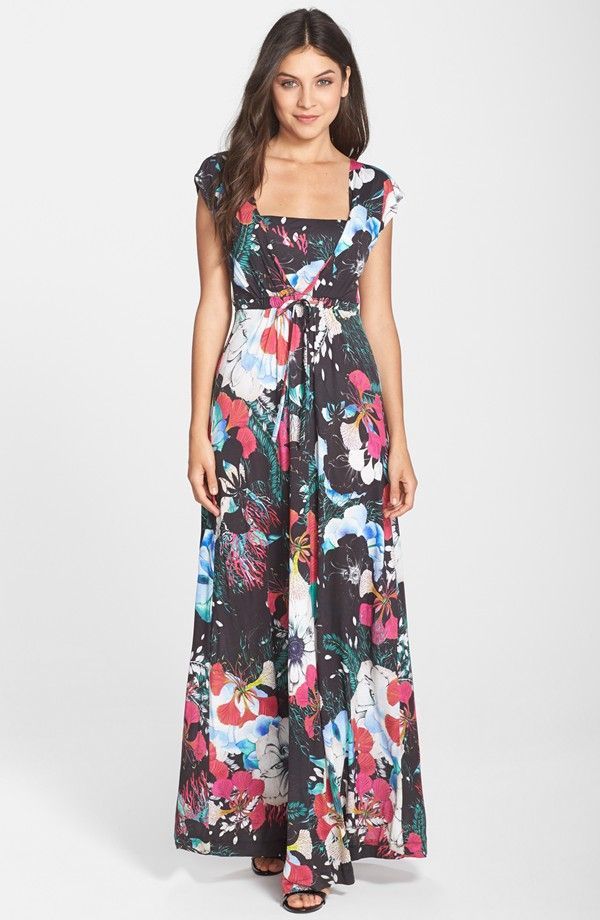 Here's a great idea. If you're one to feel a chill, even in summer this floral reef cap sleeve maxi has a matching built in cover-up for your shoulders. Plus, it looks so darn cute too!
Which of these long party dresses for women 40+ do you like best? Let me know, and tell me why.